Metal Roofing
The Metal Roof
Durable And Long Lasting

a Lifetime of Benefits and Savings

Metal roofing has been around for many years and for good reason. It can last a lifetime with very little to no maintenance and give the home or business owner a break on their taxes, long term savings on their power bill and the satisfaction of knowing that the people and items under their metal roof are safe and protected from harsh elements that hit year after year.
A Practical And Economical solution
Metal roofs have become a popular alternative to traditional roofing materials. This is due to the fact that metal is lightweight, maintenance-free, fireproof, energy efficient, durable, and can be manufactured to give virtually any look conceivable. Furthermore, metal roofs have a life expectancy of over 30 years and houses with metal roofs may receive a discount on the homeowner's insurance. Many of our colors meet the Cool Roof requirements for a Tax Credit.

Metal Roof Specialist

We have a fully equipped sheet metal shop and offer custom sheet metal fabrication and installation of your entire sheet metal requirements both standard and specialized metals, including all types of metal roof systems.

We are certified installers for all the major Metal Roof manufacturers. We specialize in all types of metal roof systems from PBR to mechanically seamed roof systems. Our highly trained and supervised crews delivers the craftsmanship you expect. Our inspection program ensures you are fully satisfied with every aspect of the job. We pay attention to every detail
Special Metals Such As Stainless Steel And Copper Available
JK-Nail-1.50

Panel Width 12" to 18"
Panel Standing Seam/ Rib Height 1.50
Galvalume Panel Gauge 26ga to 24ga
Aluminum Panel Gauge 0.32 to 0.40
Concealed Fastener Metal Roof System
Paint Finish - Kynar With Up To 40 Year Warranty
Minimum Slope - 2:12
Availble With Or Without Stiffener Ribs






JK-Sure-Lok-1.50

Panel Width 12" to 18"
Panel Standing Seam/ Rib Height 1.50
Galvalume Panel Gauge 26ga to 24ga
Aluminum Panel Gauge 0.32 to 0.40
Concealed Fastener Metal Roof System
Paint Finish - Kynar With Up To 40 Year Warranty
Minimum Slope - 2:12
Availble With Or Without Stiffener Ribs


JK-Secure-Lok-1.50

Panel Width 12" to 18"
Panel Standing Seam/ Rib Height 1.50
Galvalume Panel Gauge 26ga to 24ga
Aluminum Panel Gauge 0.32 to 0.40
Concealed Fastener Metal Roof System
Paint Finish - Kynar With Up To 40 Year Warranty
Minimum Slope - 2:12
Availble With Or Without Stiffener Ribs







JK-9-Rib

Panel Width 36"
Panel Standing Seam/ Rib Height 1"
Galvalume Panel Gauge 26ga to 24ga
Aluminum Panel Gauge 0.32 to 0.40
Exposed Fastener Metal Roof System
Paint Finish - Kynar With Up To 40 Year Warranty
Minimum Slope - 3:12






JK-PBR

Panel Width 36"
Panel Standing Seam/ Rib Height 1.
Galvalume Panel Gauge 26ga to 24ga
Aluminum Panel Gauge 0.32 to 0.40
Concealed Fastener Metal Roof System
Paint Finish - Kynar With Up To 40 Year Warranty
Minimum Slope - 2:12





JK-5V

Panel Width 24"
Panel Standing Seam/ Rib Height .50"
Galvalume Panel Gauge 29ga to 24ga
Aluminum Panel Gauge 0.32 to 0.40
Concealed Fastener Metal Roof System
Paint Finish - Kynar With Up To 40 Year Warranty
Minimum Slope - 3:12


40+ Colors Available
Available in Mill Finished Galvalume
Color Chart Available Upon Request










Sandstone
SR.54/TE.87

Bone White
SR.67/TE.87

Regal White
SR.70/TE.87

Terra Cotta
SR.40/TE.87

Colonial Red
SR.26/TE.87











Brilliance Red*
SR.38/TE.87

Burgundy
SR.28/TE.87

Pacific Blue
SR.26/TE.87

Deep Blue Sea
SR.26/TE.87

Slate Blue
SR.35/TE.87











Aged Copper
SR.41/TE.87

Patina Green
SR.32/TE.87

Everglade Moss
SR.29/TE.87

Hemlock
SR.34/TE.87

Forest Green
SR.28/TE.87











Teal Blue
SR.28/TE.87

Hartford Green
SR.25/TE.87

Charcoal Gray
SR.25/TE.87

Slate Gray
SR.41/TE.87

Dove Gray
SR.38/TE.87











Island Blue
SR.35/TE.87

Surrey Beige
SR.47/TE.87

Sierra Tan
SR.37/TE.87

Buckskin
SR.25/TE.87

Med. Bronze
SR.32/TE.87











Dark Bronze
SR.26/TE.87

Mansard Brown
SR.27/TE.87

Matte Black
SR.26/TE.87
















PREMIUM





















Bright Silver
SR.54/TE.87

Pre-weathered Galvalume®
SR.27/TE.87

Champagne
SR.41/TE.87

Metallic Copper
SR.37/TE.87

Antique Patina
SR.27/TE.87












MILL FINISH





















Falzinc®
SR.36/TE.87

Drexlume™
SR.68/TE.10







*Available with 20-year Non-Prorated Limited Warranty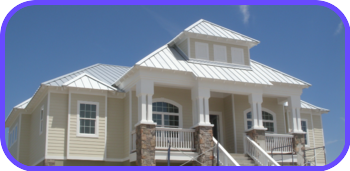 To Get Start With Your New Metal roof
Give Us A Call
352 754-8600